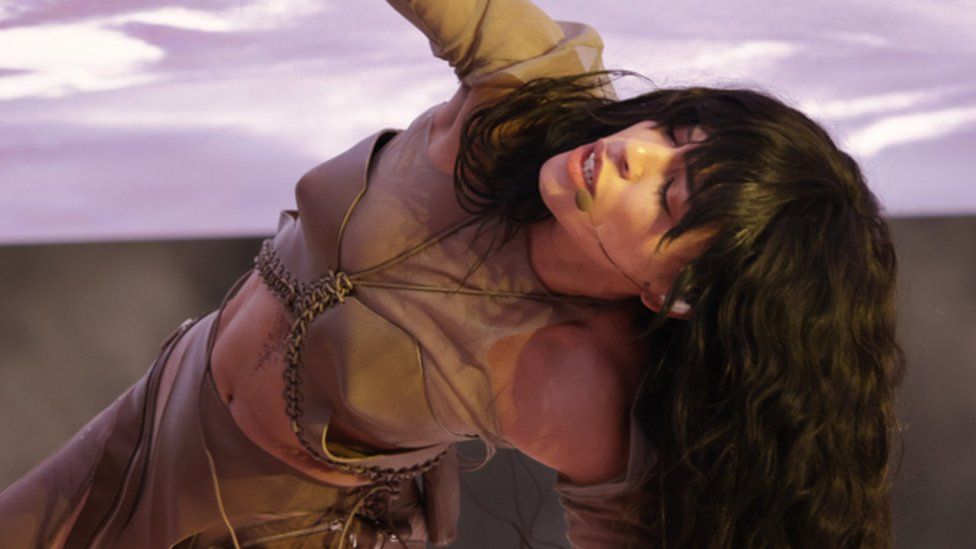 By Daniel Rosney
Eurovision reporter
Former Eurovision winner Loreen, whose song Euphoria won the song contest in 2012, will represent Sweden again this year in Liverpool.
To represent her country, first she had to win Melodifestivalen (also known as Melfest), one of Sweden's biggest TV shows, which she did on Saturday night.
"They popped the question, the answer was 'it's not gonna happen'", she said.
"It took me four weeks [to decide]. It was more like, 'what can I say in this? Do I have anything to give again?
"I think I'm a little bit more chillax now so I'm going to have more fun with it."
Sweden and Portugal both chose their acts on Saturday, completing this year's line-up. A full list of all 37 participants can be found here.
"I'm starting to understand the gravity of it," Muller told Eurovisioncast. "Sam Ryder probably made it less of less a scary decision because there's so much positivity around it. But even without that, I think just the experience alone is just so incredible."
One of her favourite things so far in her experience is the fandom that comes with Eurovision.
"What is really apparent to me is it's such a diverse, inclusive, huge group of people," she said. I love that they all have this one one thing in common, and they all are avid music lovers, and it's just really nice to see."
There will be 37 countries represented in Liverpool this May, after three countries withdrew following an increased entry fee.
Choosing a Eurovision entry is typically done in two ways: an internal selection – an act chosen behind the scenes – or a national selection – a TV show with the winner getting to fly their country's flag at the contest.
About 160 million watch the competition annually but seats inside the arena are limited to around 6,000 this year for each show.
All the build-up, insights and analysis is explored each week on a new BBC podcast called Eurovisioncast.