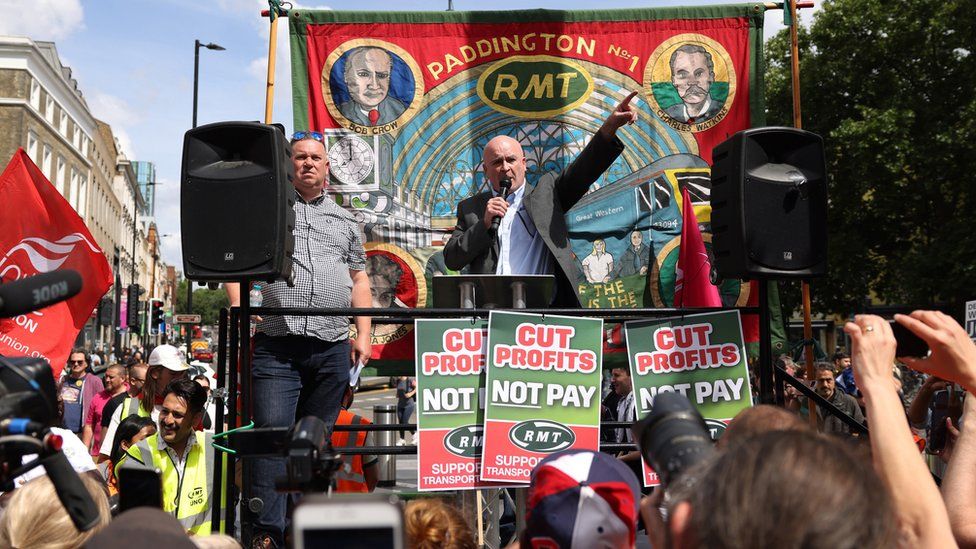 By Katy Austin
Transport correspondent
The RMT union has suspended all industrial action at Network Rail after receiving a new pay offer.
Members at the organisation, which employs maintenance workers and signallers, were due to walk out on 16 March alongside train company staff.
Members of the RMT have been striking for months in a long-running dispute over pay, jobs and conditions.
If workers employed by train companies do take part in the strikes next week there will still be disruption.
But the impact is likely to be less extensive than if Network Rail staff were also walking out.
An RMT spokesperson said: "The RMT National Executive Committee has taken the decision to suspend all industrial action on Network Rail following receipt of a new offer from the employer. Further updates will be given on all aspects of the national rail dispute in the coming days."
Network Rail chief executive Andrew Haines said: "We are relieved for our people, passengers and freight customers that industrial action in Network Rail has now been suspended. We look forward to further information on plans for a referendum."
Members who work for train companies – including train guards – are still due to strike on 16, 18 and 30 March, then on 1st April.
Unions have to give two weeks' notice of strike action.
Separately, national level talks between the Rail Delivery Group and the RMT appeared to be on the brink of failure. The RDG, which represents train companies, wrote to the RMT saying that if the latest offer was not put to union members in a vote, national level talks may not resume.
It had said talks would have to be opened between the RMT and each individual train company involved.