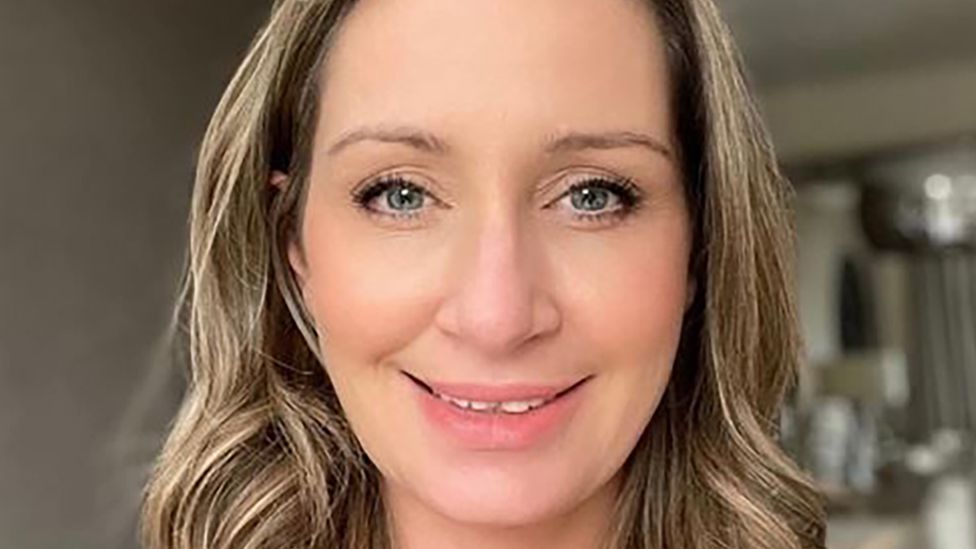 By Adam Durbin & Sean Seddon
BBC News
Nicola Bulley's partner has spoken of his family's pain after a body was found in the river near where she disappeared three weeks ago.
Ms Bulley disappeared while walking her dog in St Michael's on Wyre in Lancashire, sparking a major search.
On Sunday, Lancashire Police said they "sadly recovered a body" from the water after being called to the River Wyre.
A statement said formal identification had not yet been carried out "so we are unable to say" if it was her at the time.
The death is currently being treated as "unexplained" and officers have begun the process of identifying the body.
But Lancashire Police also said Ms Bulley's family "have been informed of developments and our thoughts are with them at this most difficult of times".
In the statement to Sky, Mr Ansell added: "We're all together, we have to be strong."
Former Lancashire Police chief superintendent Bob Eastwood defended the force's investigation amid "an absolute onslaught" of criticism.
Asked how it was possible a body could be found a mile from Ms Bulley's last known location – despite an extensive river search – he told BBC Breakfast that the river is tidal and fast flowing.
"The way the tide comes and goes…it is possible that the body could have flowed in and flowed out and has eventually been given up by the water", he said.
"To jump in…and automatically assume that the body was there the whole time is a step too far."
He said detective superintendent Rebecca Smith, the senior investigating officer on the case, had been subjected to misogynistic abuse during a three-week search that has attracted national attention.
Speaking to BBC Radio 4's Today programme, Mr Eastwood also accused "so-called specialists" of imposing themselves on the investigation and Ms Bulley's family.
He said they "fed into a lot of people's obsessions", adding: "I'm hoping their consciences are currently in overdrive."
Ms Bulley, who worked as a mortgage adviser, was last seen walking her springer spaniel Willow after dropping off her two daughters, aged six and nine, at school on 27 January.
Her dog was found shortly after, along with her phone – still connected to a work conference call – on a bench by a steep riverbank.
Police previously said they believed the 45-year-old had gone into the river and that her disappearance was not suspicious.
The body was found about a mile from where she was last seen in the small village of St Michael's on Wyre. It is understood two people walking their dogs by the river spotted the body and alerted police.
The fact that the body – yet to be formally identified as Nicola Bulley – was found less than a mile from where she disappeared raises a lot of questions. Specifically, why did it take three weeks?
People will now be wondering whether the search was handled properly, which comes on top of a huge focus on the way Lancashire Police have conducted this investigation.
Since Ms Bulley went missing, police have said she was in the river. They seemed very confident of that from the start, despite some of the family's concerns about their conviction.
How is it then, after all those extensive searches and police saying that was where she was, her body was potentially so close? It is worth remembering that this river is not enormous – it is a large stream in parts.
At the heart of this investigation comes the question of how police dealt with the disappearance of a woman – specifically the information they shared about her with the public and their ability to deal with the spotlight of attention that suddenly arrived in Lancashire.
The search drew huge interest, with large numbers of people visiting and filming around the area – as well as significant amounts of speculation and various unfounded theories being spread on social media.
The combination of the sheer volume of people turning up in the small village and online speculation led to police issuing dispersal notices and warnings over anti-social behaviour.
One influencer was detained and fined after posting that he had been in "people's back gardens at night-time with torches", while two other people were also arrested after malicious messages were sent to parish councillors about the case.
Julie Mackay, a former Det Supt with Avon and Somerset Police, told BBC News "armchair detectives" driven by a "thirst for true crime" had made the process more difficult for police and Ms Bulley's family.
She acknowledged some people had a "genuine desire to help" but criticised those driven by "their own gratification, their own self-promotion or even narcissistic approaches".
In a sign of the significant levels of attention being paid to the case, Lancashire Police's investigation also faced a backlash after disclosing Ms Bulley's struggles with the menopause and alcohol, which they said was "to avoid any further speculation".
Ms Bulley's family said they were aware that police were revealing the detail as there were "people out there speculating and threatening to sell stories about her".
Concerns about the police statement was expressed by Prime Minister Rishi Sunak, Commons Leader Penny Mordaunt and Home Secretary Suella Braverman, after which Lancashire Police announced it would conduct an internal review into its investigation.
Ms Braverman reiterated her misgivings about the decision on Monday but said "it was a matter for the police themselves" and that she would withhold further judgement pending the review.