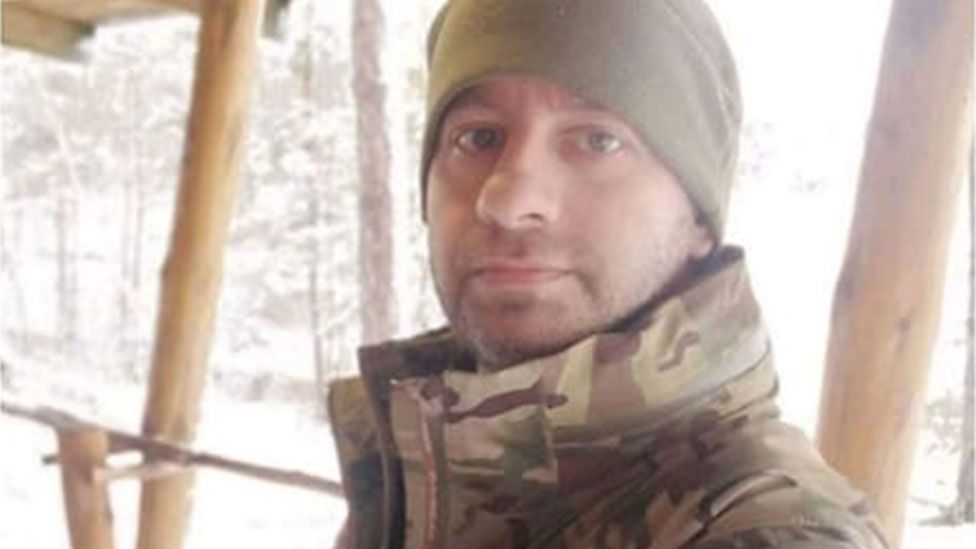 By Emma Vardy & Nichola Rutherford
BBC News
A British man killed in Ukraine has been named by family and friends as Jonathan Shenkin, from Glasgow.
A family tribute on social media said Mr Shenkin, 45, "died as a hero in an act of bravery as a paramedic".
He is one of eight British men known to have died in Ukraine since the Russian invasion began last year. Many volunteer fighters and aid workers have travelled to the country from the UK.
The Foreign Office said it was supporting the man's family.
In a post on Facebook, Mr Shenkin's family said he died in Ukraine in December.
"On enlisting in the Armed Forces of Ukraine, he made the ultimate sacrifice to defend values we all believe in," they added.
"He is survived by his son and daughter, to whom he was devoted."
His family said he spent much of his life helping others.
Mr Shenkin was born and raised in Glasgow and had lived in London and Malta before joining the Israeli army.
He ran his own security business and worked in Iraq, Afghanistan, Oman, Somalia, Angola, Philippines and South Korea.
The Foreign Office advises against all travel to Ukraine amid the ongoing invasion, saying there is a "real risk to life".
Any British nationals still in Ukraine should leave immediately if it is safe to do so, it said.
Their families said the pair were attempting to rescue an elderly woman when their cars were hit by a shell at Soledar in the eastern Donetsk region.