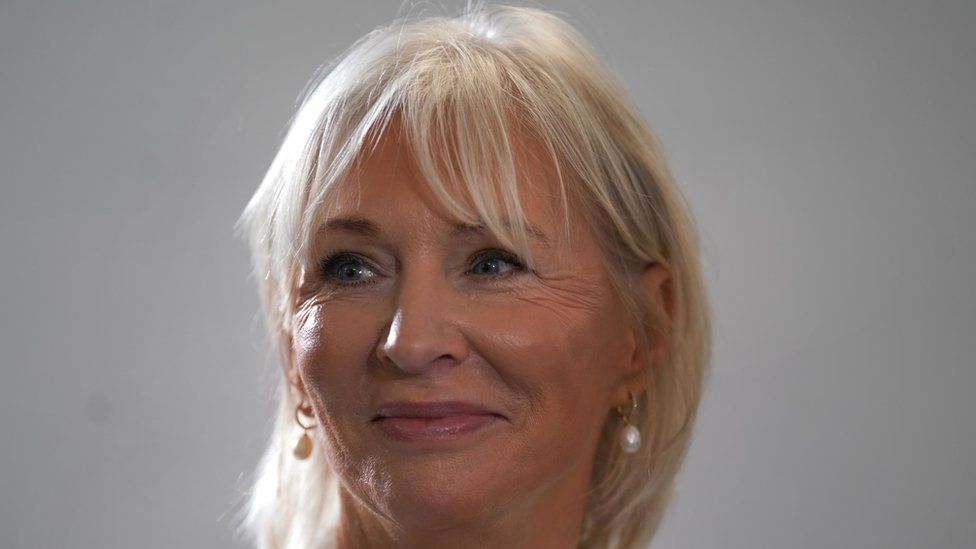 Former culture secretary Nadine Dorries has said she will not be standing as an MP at the next general election.
Conservative Ms Dorries used her TalkTV show to announce her departure and hit out at "MPs who drank the Kool-Aid and got rid of Boris Johnson".
She has been a critic of Rishi Sunak's government since he entered Number 10.
Ms Dorries, who is writing a book about the political downfall of Mr Johnson, described "the lack of cohesion, the infighting and occasionally the sheer stupidity from those who think we could remove a sitting prime minister, who secured a higher percentage of the vote share than Tony Blair did in 1997, just three short years ago".
She added: "That they could do that and the public would let us get away with it. I'm afraid it's this behaviour that I now just have to remove myself from."
Ms Dorries, a successful author of romantic historical novels, has held the Mid Bedfordshire seat since 2005.
She was elected with a majority of more than 24,000 at the 2019 election.
The former nurse, from Liverpool, said: "Despite it being a job that I've loved for every year that I've done it, I'm now off.
"Oh gosh, I've just said it out loud – there's no going back now."