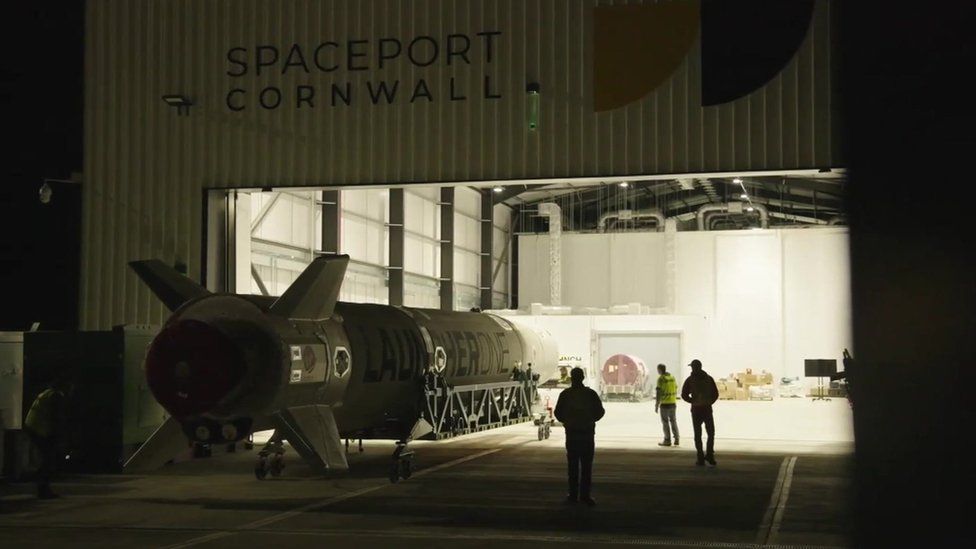 Information about how people can watch the first orbital space launch from the UK has been released.
The Start Me Up mission will be livestreamed on Virgin Orbit's YouTube channel from 21:00 GMT on Monday.
All tickets for the viewing area at Cornwall Airport Newquay were snapped up shortly after becoming available.
The launch window opens at 22:16 and Spaceport Cornwall said "we are making history, and we want to make sure you can witness it happen".
The viewing area is located across the runway from the Spaceport hangar and there will also be a big screen, refreshments, toilets and a silent disco on site.
The Spaceport said: "Although it will be dark, you'll still be able to witness some aspects of the launch and experience the sounds and smells that come with it."
There will not be parking on site and the viewing area will only accessible via a park and ride system.
The two park and ride sites are at Tregunnel Hill in Newquay, and Watergate Bay, and will be operating from 18:00.
A number of road closures will also be in place throughout the evening.
People who have secured tickets are advised to bring warm clothes and seating but umbrellas are not permitted next to the active airfield.
Cosmic Girl, the repurposed 747 which will carry the rocket containing the satellites, is expected to take off between 21:45 and 22:45.
The rocket, LauncherOne, will then be released off the coast of Ireland between 22:54 and 23:54.
Cosmic Girl will return to the spaceport between midnight and 01:00 on Tuesday.
However, those hoping to travel to watch the event in person have been warned "there is no guarantee the launch will take place on the first attempt".
Related Internet Links
The BBC is not responsible for the content of external sites.