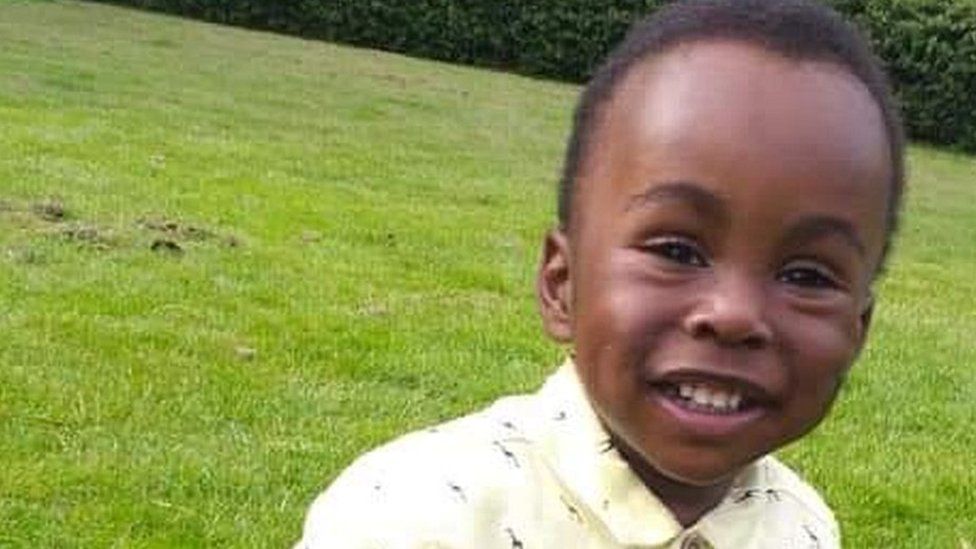 The boss of a housing association which rented out a mouldy flat to Awaab Ishak's family has dismissed calls for him to resign.
Rochdale Boroughwide Housing (RBH) has come under intense scrutiny after a coroner ruled the two-year-old's death was caused by mould in his home.
The councillor responsible for housing at Rochdale Council wrote to Gareth Swarbrick asking him to stand down.
But Mr Swarbrick rejected the demand on Thursday night.
In a lengthy statement, the housing boss said he was "sorry to Awaab's family for their loss" and said "no apology will ever be enough".
Mr Swarbrick said the discussion about his future had "begun to overshadow the most important part of all of this, which is that a family has lost their child".
He added: "Having spoken to the board, I can confirm that I will not be resigning. They have given me their full backing and trust to continue to oversee the improvements and changes needed within RBH."
Housing Secretary Michael Gove said it "beggars belief" Mr Swarbrick still had his £185,000 job after the coroner's findings on Tuesday.
'Culture of unconcern'
Councillor Daniel Meredith, cabinet member for highways and housing at Rochdale Council, had written a letter to Mr Swarbrick urging him to step down.
He wrote: "Over several years the council has raised multiple concerns about delayed repairs, housing standards and a culture of unconcern that has now been exposed by the ruling of the coroner in this case.
"As the lead member for housing in our borough, I feel I am left with little option but to ask you to reflect on your position."
He said he had "no confidence" that Mr Swarbrick and his board was equipped to win back confidence of tenants.
His father Faisal Abdullah had complained about the mould but no action was taken.
Greater Manchester Mayor Andy Burnham said Awaab's death must become a "powerful catalyst" for change in housing standards.
He backed the calls for Mr Swarbrick to resign and told BBC Radio Manchester: "There are basics [housing providers] should be doing come what may and it would appear they have not been doing the basics – and it appears they have been leaving residents in mouldy properties.
"That I'm afraid isn't good enough and they have got to be accountable."
Tony Lloyd, MP for Rochdale, said Awaab's death was preventable and unforgiveable and he tweeted that the chief executive, and perhaps some of those on other executive bodies, needed "to question their own role and whether they should be there any longer".
RBH board chairwoman Alison Tumilty admitted the organisation "let down" Awaab and his family.
She said: "This is a tragedy of the highest order, and we are devastated that it happened in one of our homes. We have made mistakes and we are endeavouring to correct them.
"Having spoken to the board, I can confirm that we have full confidence in Gareth's leadership. Together, we will work to restore the trust of the people of Rochdale and demonstrate that we are a mutual landlord that cares, and cares deeply about our tenants."
RBH said it was spending over £1.2m installing positive input ventilation units in each flat "to improve air quality, circulation and to reduce the possibility of condensation and mould" and new extractor fans in kitchens and bathrooms.
That work is due to begin in December.
Why not follow BBC North West on Facebook, Twitter and Instagram? You can also send story ideas to northwest.newsonline@bbc.co.uk