By Shelley Phelps & Peter Saull & Becky Morton
BBC News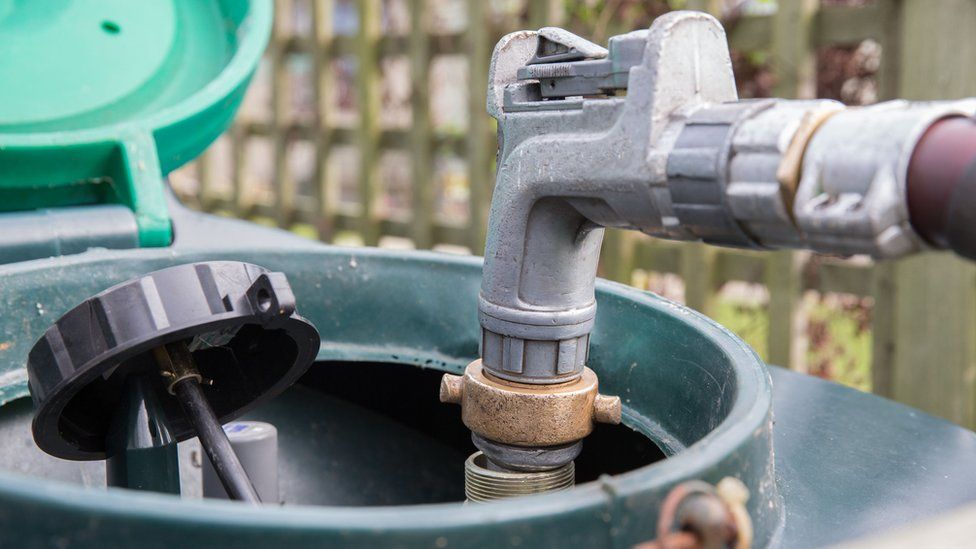 Some Tory MPs in rural areas have raised concerns about the support given to households who use oil or liquefied petroleum gas to heat their homes.
Ministers said off-grid energy consumers would receive an extra payment of £100 as they announced support for businesses on Wednesday.
The £100 is a top-up to a £400 payment, which is going to all UK households.
But off-grid energy consumers will not benefit from the two-year cap on typical household bills.
Business Secretary Jacob Rees-Mogg said there was "equivalence" in the level of support offered because the price of heating oil had not risen as much as the price of gas.
But many MPs questioned whether the support was comparable.
Several Tories told the BBC that they would raise the issue in a meeting with Chancellor Kwasi Kwarteng.
Around 1.1 million fossil-fuel heated homes in England are not connected to the gas grid.
The BBC understands the government is keeping support for alternative fuels under review should there be further price increases.
Conservative MP for Clwyd West, David Jones, said: "I and my colleagues will be watching carefully to assess whether the support is truly comparable and will be making such representations as we consider necessary."
Tory MP for Buckingham, Greg Smith, said: "I'm happy there's been movement, but we've got to polish this."
Another Conservative representing a rural constituency in Wales added: "£100 is unlikely to be enough for this coming winter and I will be exploring this further with government ministers."
In the Commons, Tory MP Fay Jones, who represents Brecon and Radnorshire, was one of several MPs to raise the issue, saying the £100 payment would "not touch the sides".
Former Conservative minister Mark Harper, who represents the Forest of Dean, also said the payment "doesn't seem like a comparable level of support".
In response, Mr Rees-Mogg said: "The price of heating oil has not risen as much as the price of gas, and therefore the aim of government policy is to ensure equivalence, and therefore inevitably the support given for those on heating oil will need a lower actual amount than those connected to the gas grid, but that will give them equivalence."
Opposition politicians have also criticised the support for heating oil and liquefied petroleum gas users.
The former Liberal Democrat leader, Tim Farron, who represents Westmorland and Lonsdale, said: "It seems only to be £100 – which is woeful when you think that oil users are paying £1k a year more at least."
The Plaid Cymru MP for Ceredigion, Ben Lake, added: "I fear that Jacob Rees-Mogg's offer of £100 will leave many struggling to make ends meet."
In Northern Ireland, where two-thirds of households use heating oil, the level of support for off-grid customers has also been criticised.
Stormont Economy Minister Gordon Lyons said he did not believe the offer of £100 would "cut it in any way, shape or form", while SDLP leader Colum Eastwood described the payment as an "insult".
Vicky Saynor, 46, uses heating oil to heat her home in Hertfordshire, where she lives with her partner and four children.
The family have to fill their tank up three times a year, which cost £750 in 2020 but now costs £3,325.
Vicky said it had been a "massive" struggle to afford the increase and the family had stopped eating out and going on holiday to make up for it.
She described the £100 additional payment as "ridiculous" and "an insult", adding that it was 2% of the cost of one tank of oil for her house.
Vicky also owns three holiday homes, which are the family's only income and are also heated by oil. These have been hit by huge price increases and are not protected by the energy price cap for businesses.
A government spokesperson said households who are off the gas grid, such as those using heating oil or those who do not benefit from the gas element of the cap on household energy bills, would get a payment of £100.
This is in addition to the £400 payment for all UK households to help with energy bills and other support such as the Warm Home Discount, the spokesperson said.
Prime Minister Liz Truss has announced energy bills for on-grid households will be capped for two years, with a typical household bill limited to £2,500 annually until 2024.
Additional reporting by Oscar Bentley