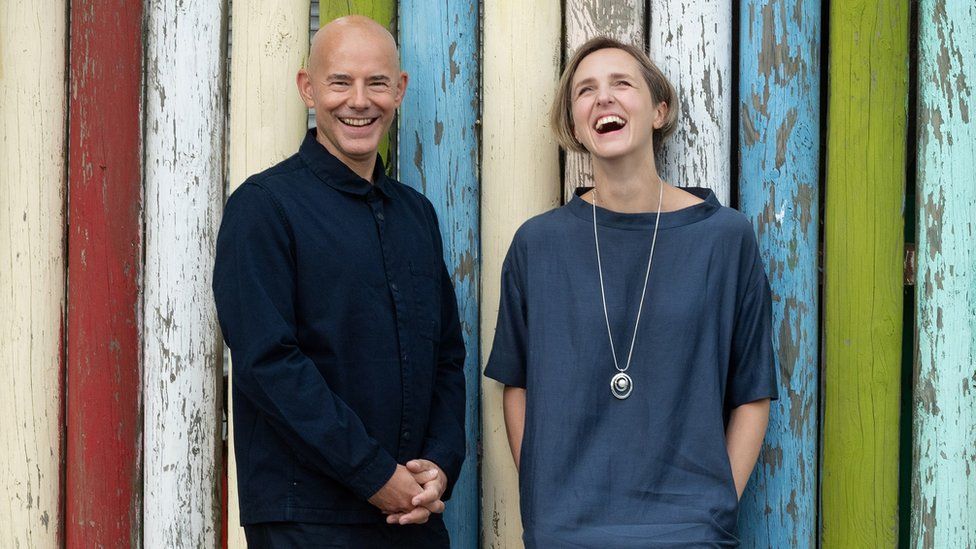 The Royal Shakespeare Company is to have a woman as a permanent artistic director for the first time in its 60-year history.
Tamara Harvey, who currently runs the Theatr Clwyd in Mold, north Wales, will share the job with Daniel Evans, who runs Chichester Festival Theatre.
The two new joint artistic directors will replace Gregory Doran, who stepped down earlier this year after a decade.
The pair will join the RSC, based in Stratford-upon-Avon, next June.
Harvey said in a statement: "We bring a shared belief in all that the RSC can be – a home for radical, relevant theatre made by artists from across the UK and the wider world. A global community inspired by Shakespeare, bringing together myriad voices to tell the stories of our time – and of all time."
Harvey's first professional theatre job was as assistant director at Shakespeare's Globe under Mark Rylance, and she took over Theatr Clwyd in 2015.
She is now directing a new musical adaptation of Enid Blyton's The Famous Five, which will get its world premiere in Mold on Friday.
Evans, meanwhile, was a member of the RSC as an actor before turning to directing. He ran Sheffield Theatres for seven years and was shortlisted for the artistic director job at the National Theatre in 2013.
Erica Whyman has been acting artistic director at the RSC since Doran's departure, but will leave the company when Harvey and Evans start.